Silver Orthopedics Encino - Practice Areas
For Appointment or Consultation, Call: 818-784-9593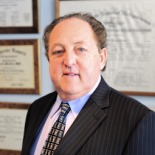 Dr. Silver's area of practice includes the treatment of orthopedic injuries and resulting pain. Highly regarded as one of Los Angeles' most experienced arthroscopic surgeons, Dr. Silver provides non-surgical treatment wherever possible.
In addition to his surgical specialties in knee, shoulder, elbow, ankle and hip joint, tendon, bone and muscle injuries and pain, Dr. Silver's practice includes general orthopedics, dance/sports injuries, back pain & injury, neck pain & injury, and worker's compensation claims.
General Orthopedics
As a general orthopedist, Dr. Silver treats knee, shoulder, ankle, elbow and hip injury and pain resulting from injury, using the least intrusive methods available. Oral medication, trigger point injections (steroids and lubricants), physical therapy, exercise and bracing, will all be considered as possible treatment for your pain, prior to determining if arthroscopic surgery is necessary.

Pain that is not associated with a particular injury, such as arthritis, can also often be alleviated using non-surgical treatments, such as oral medications and trigger point injections. Similarly, inflammation or swelling of the joints, muscles and tendons, including bursitis and tendonitis may in some cases be treated using non-surgical approaches such as bracing, anti-inflammatory medications, and steroid injections.
Sports/Dance Injuries
Dr. Silver has treated countless athletes over his career. From hockey players to ballet dancers, to tennis players and skiers, Dr. Silver knows just how important it is to an athlete to return to their sport as quickly as is safely possible. Trigger point injections, customized braces, physical therapy and alternative treatments including acupuncture are all carefully considered in effort to get patients back in the game as soon as possible.
Back Pain & Injuries
Dr. Silver regularly sees patients suffering from back pain. Back pain can result from strains, sprains muscle spasms and injury. For pain caused by lack of activity, or lack of flexibility, there are a number of non-surgical treatment options Dr. Silver can provide. Rest, bracing, oral medications and trigger point injections, are just a few options available to alleviate back pain. In many cases, a referral for physical therapy may also be warranted.

For patients suffering from a herniated disc (occurring when the fiber of the discs of the spine tear or become misaligned), Dr. Silver will first determine if your discomfort can be alleviated non-surgical methods such as oral medication and trigger point injections. However, surgery of the back is often required to permanently fix the pain caused by a herniated disk. In the case of surgery, Dr. Silver will refer you to a trusted spine specialist for your surgery.
Neck Pain & Injuries
Neck pain can result from innocuous sprains and strains to more severe injuries such as whiplash. Pain caused by instability of the neck, or a herniated disc can range from mild discomfort to excruciating pain. Accordingly, an appropriate treatment for neck pain and injury may range from oral medications, to trigger point injections, to bracing to physical therapy, and in severe cases including trauma, immediate surgery may be required. Dr. Silver will work with you to determine the proper course of treatment and when necessary provide you with a referral to a highly specialized spine surgeon.
Worker's Compensation
Dr. Silver treats patients with pain and injuries directly resulting from an occupational hazard, or work-related accident. Proper authorization, referrals and lien forms will be required, as mandated by the Labor Codes of California. The fees resulting from various disability forms are typically paid directly by the patient at the time the forms are completed. For specific information on a worker's compensation claim, contact our office today.